Security Mentor is the trusted security awareness & education training provider for these respected companies.

Gartner Peer Insights
Security Mentor is honored to receive a 4.6 out of 5 Star Rating from verified customers on Gartner Peer Insights (across all reviews as of July 14, 2019).
What Our Clients Are Saying
Since instituting the program, we have seen and felt a major shift in culture around security. We had a general sense of it before Security Mentor, but they took it to another level. Security Mentor not only trains our employees about security, they educate people to be more proactively aware of potential security risks. It's the interactivity and delivery method that is the secret sauce that Security Mentor has that separates them from the competition.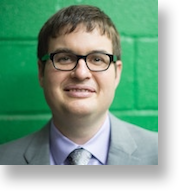 Mike Roling
Former Chief Information Security Officer
State of Missouri
At XL Group, we have a fiduciary responsibility to create a risk awareness culture in our company. You can have all the technology boxes checked but if your employees aren't trained, you'll be at risk. Security Mentor's training has become an integral part of XL's security program. We understand that security is only as strong as the weakest link and we don't want our colleagues to be that weakest link.
Thomas Dunbar (retired)
SVP and Chief Information Risk Officer
XL Catlin
Today, your employees are the perimeter. If you are not educating your employees about security, you are not protecting your business. When we saw a demo of Security Mentor's security awareness training, we immediately liked its rich security content, user-friendly interface and ability to measure training penetration for our employees. This reporting ability is key -- I can easily see who has taken the training and where more follow-up is needed.
Dan Reynolds
VP, Chief of Security & Information Architecture
Omnicom Media Group
The Security Mentor's security awareness training program is different than anything I've ever used before and our employees are taking notice. With the fast-paced nature of the healthcare industry, our people required lessons that were short, focused, interactive and painless. Security Mentor has delivered this in a way that has been very easy to implement and easy to use. Thanks to Security Mentor, our employees have quickly become our greatest asset when it comes to proactive security.
Acting Chief Information Security Officer, Beaumont Health System
(currently CISO Inova Health System)
eBay integrated Security Mentor's Mobile Security Lesson with one of eBay's recent e-newsletters. It was very well received by our employees with varying levels of technical background. Our employees have found the lesson entertaining, short, yet informative and practical. The majority of the employees who took the training found the lesson useful at home or at eBay.
Rinki Sethi
Former Chief of Staff
eBay Global Fraud, Risk and Security
eBay, Inc.
Atlas Pipeline IT determined a web-based security awareness training program was the best way to connect with our employees, many of whom work outside of an office. As we researched products in the marketplace, IT identified key selection criteria that the training needed to be short, focused and periodic. We wanted the training solution to occur over a long period of time to keep the security conversation going with our employees — in so doing highlighting the importance of information security as it is not a once and done activity rather it is a continual process. Additionally, the training program had to be respectful of employees time while still delivering a feature-rich set of information. After viewing the product demo it was clear that Security Mentor met these criteria and in so doing set themselves apart from others in the marketplace. After 3 lessons, the feedback IT has received has been very positive and we feel the program is meeting the educational goals that were set for it. The onboarding and user maintenance process is very smooth and straightforward while the lessons themselves are very polished and well written.
Tony Dionisio
Former Chief Information Officer
Atlas Pipeline Mid-Continent, LLC
Our organization had a strong need to provide continuous Security Awareness Training for all employees. We were looking to strengthen and complement the existing internal SAT program. Security Mentor's service helps fill that void by providing web-based on demand training that fits our needs. Each month our employees get a new lesson which is rich in content, focused around current security challenges, brief and interactive. We have received numerous emails from employees complementing the lessons and raising their overall awareness not just at work but at home as well. I would recommend Security Mentor to any organization looking to put such program in place.
Information Security Officer
Electronic Payment Solution Provider
We chose Security Mentor to deliver web-based security awareness training to all of our employees. In addition to effective security awareness content, we were looking for an engaging user-experience. Security Mentor fit the bill. Employees have found the training lessons engaging and often complete the monthly lessons right after they are released. My security team is happy because both the interface and the security topics are being embraced by all of the company. I recommend Security Mentor to any company who needs to raise the profile of security in their organization. And, in my experience, that's nearly everyone.
Michael Bruening
VP Operations
Vail Systems, Inc.
What Our Trainees Are Saying
It was not only informative, but fun! A rare combination!
I like getting these lessons, I have been learning a lot from them
I thought I knew a lot about malicious emails....I found out I didn't.
Great Visuals! Kept it interesting.
I can see how easy it is to have a laptop stolen. Yikes!
I learned I need to change some things in my cubicle, like putting away sensitive material and disposing of recyclable papers every day.
This will help in evaluating email from my home computer as well as work...
I loved doing the lesson.
Thanks for the "heads up" and the extremely important information for securing and maintaining my password(s).